A flood of new traders has entered the market…
It's the twist from the COVID-19 crisis that no one could have seen coming. But forcing folks to stay at home, bored to death, sparked something in the American public.
The stock market became a form of entertainment. And sending those folks stimulus checks created a slush fund of sorts for those who hadn't lost their jobs.
This created a storm of new traders in the markets. Today, we'll look at what they've been up to.
You'll quickly see that these folks aren't interested in boring investing. They're here to make crazy bets and rack up seemingly easy returns.
Let me explain…
---
— RECOMMENDED —
Every market move of the last six months has been leading to this exact moment: your last chance for life-altering gains. If you're over the age of 50, you won't see this opportunity again. And these 13 investments may be the difference between missing out for good… and catching the biggest wave of wealth in history.
Dr. Steve Sjuggerud explains everything you need to know right here.
---
New investors getting into the market isn't a concern on its own. But if those folks are gambling like crazy, then it's something we want to know about.
Individuals opened more than 10 million new brokerage accounts last year. That was a new record. And it turns out, these folks aren't buying indexes. They're wildly speculating.
For example, more than half a trillion dollars' worth of stock options traded on a single day in January. That's the highest single day on record.
If you're new to this idea, the point here is that you trade options for one reason… to make a directional bet with leverage. You see a one-way train, and you want in on it. And that's exactly what has been happening.
The same is true for another highly speculative area of the markets… penny stocks.
These are shares of very small and often-misunderstood companies. The allure is that they can go up a lot, in a short period of time. But because of their size, they're also ripe for manipulation.
The potential gains are attractive to investors, though. We saw an incredible 1.9 trillion transactions in over-the-counter markets – where many penny stocks trade – in February. That's an incredible 2,000% increase versus the previous year.
Of course, the biggest and craziest speculation we've seen this year was in shares of GameStop…
The company became the poster child for a retail-driven boom when it soared as much as 2,000% earlier this year.
I'm sure you know the story… Reddit traders piled into the shares, causing a short squeeze that catapulted the stock higher. As it happened, more and more retail investors jumped into the market for the first time.
An astounding 28% of all Americans bought GameStop or other viral stocks in January, according to a Yahoo Finance-Harris poll. The median investment, according to the poll, was just $150. The largest group of buyers was men aged 18 to 44. And 43% of these folks said they had just signed up to get a brokerage account in the last month.
That's hard to fathom. But it's the reality we're living in right now.
A new band of traders is here. And they're here to speculate.
This is a clear sign the Melt Up is here. It won't end well. But we want to be on board to profit… especially now.
---
— RECOMMENDED —
11 Hypergrowth Stock Picks for the Economic Recovery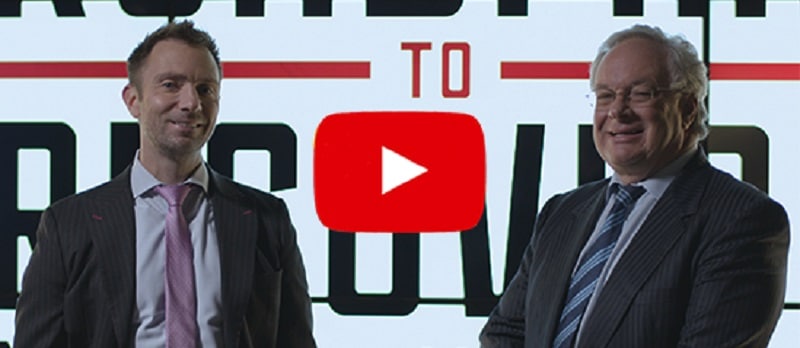 Matt McCall & Louis Navellier just released new research that could help you beat the markets by nearly 11X as the U.S. economy begins its historic recovery. They've uncovered 11 new hypergrowth stock picks that are URGENT BUYS.
---
This incredibly irrational behavior is causing a major shift in the Melt Up. It's why I dropped everything to host a Melt Up event last week. I hope you were able to attend. But if not, you can still watch the replay – for now – so you can get the full details. We even revealed two free recommendations that could soar hundreds of percent in the coming months. I encourage you to check it out here.